Children's Dentistry – Edmonton, AB
Educating Kids on How to Keep Their Smiles Healthy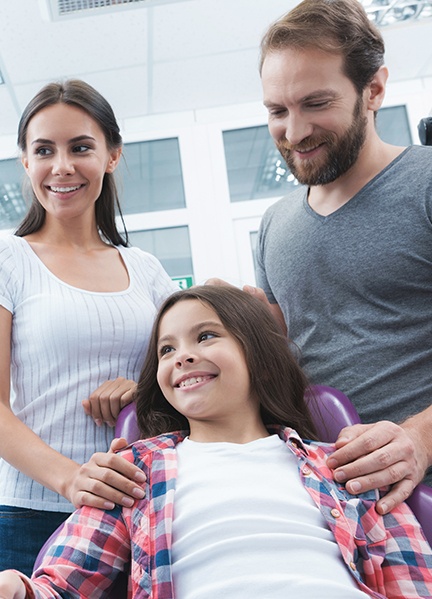 Our team is happy to treat children alongside their parents at Sherbrooke Family Dental. Whether it's their first visit to the dentist or they're just due for their next checkup and cleaning, we'll make sure that they receive thorough treatment and help them build a strong foundation of knowledge to preserve their smile into adulthood. To learn more about our kid-friendly services or schedule your child's next appointment with us, contact our dental office today for children's dentistry in Edmonton, AB!
Why Choose Sherbrooke Family Dental for Children's Dentistry?
Kid-Friendly Cavity-Prevention Treatments
Experienced with Treating Children
Fun & Friendly
Dental Team
Dental Checkups & Teeth Cleanings for Kids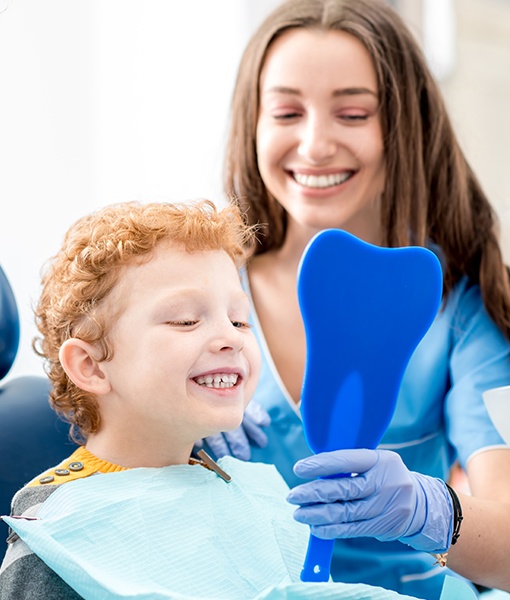 We make sure to take the time to help our younger patients feel comfortable at the dentist's office by addressing their curiosities and always making sure that they know what we're doing and why. To ensure that no oral health issues impact their grins, we'll take digital X-rays of their smile and conduct a thorough examination of their mouth. If we do find any issues, we'll address them with you and craft a treatment plan to optimize their oral health. Then, we'll thoroughly clean and polish their teeth to make sure that no other problems develop down the road.
Dental Sealants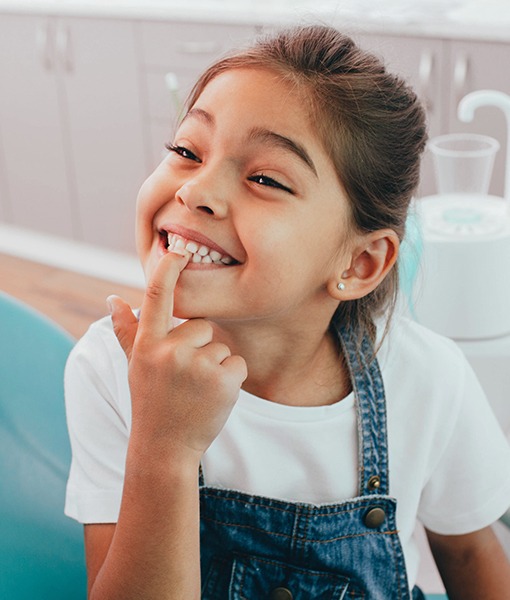 If your child is susceptible to dental decay, we may suggest sealants to help preserve the structure of their pearly whites and keep them from needing cavity fillings every time they visit us. These are clear shields that we paint over the surface of their molars to keep food debris and plaque from accumulating in the grooves and pits. They can continue providing your child's teeth with protection for several years, or until their primary teeth fall out.
Silver Diamine Fluoride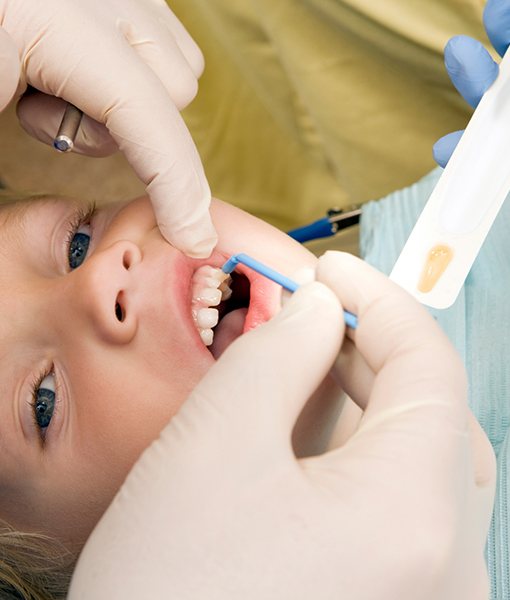 If we spot a cavity during your child's checkup, we may suggest silver diamine fluoride to help stop its progression. We'll simply clean the decayed tooth, place a sterile gauze in the mouth to keep saliva from moistening the area, and apply the topical silver diamine fluoride to the affected tooth. Not only will it treat the cavity to prevent an infection from developing, but the fluoride will also act as a preventive measure to keep the same issue from forming again.
Special Needs Dentistry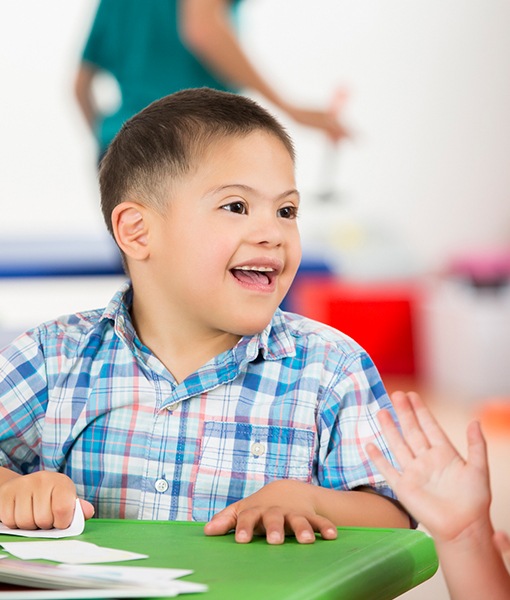 At Sherbrooke Family Dental, our team is dedicated to providing every little one who walks through our doors with the individualized care they deserve. We are well-versed in helping patients from all backgrounds, including those who have mental or physical disabilities. We'll go out of our way to make sure that your child has all of their special needs met when they visit our dental office, so they feel comfortable and have a fun appointment that makes them want to come back!
Athletic Mouthguards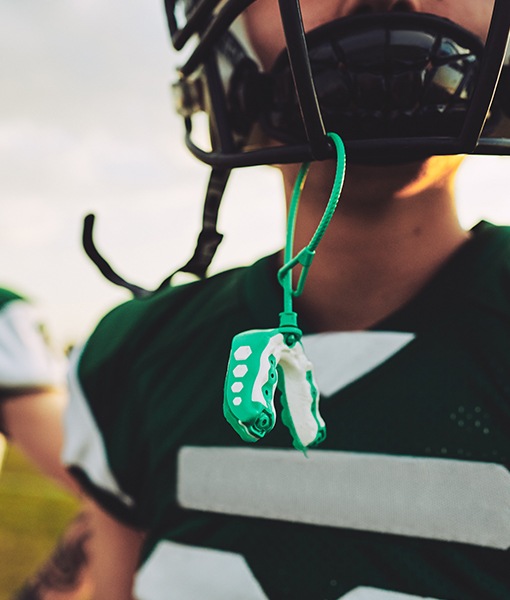 Does your child participate in a local sports team or have a hobby that puts their smile at risk of getting damaged? We offer customized athletic mouthguards that are made from high-quality, durable materials that help cushion their teeth and jaw from trauma and force while they're on the field. That way, you can watch them play and enjoy themselves without having to fret about their safety.
Pulp Therapy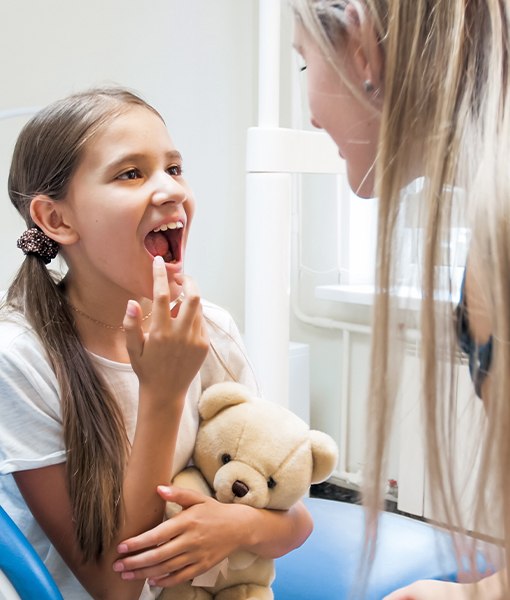 If your child is suddenly complaining about a toothache, it could be a sign that an untreated cavity has carved a path towards the center of their tooth that has allowed the sensitive pulp inside to become irritated and angry, resulting in discomfort. Be sure to contact our dental office immediately to schedule an emergency visit for them. To help ease their pain and restore their oral health, we offer pulp therapy. During this procedure, we'll remove the affected portion of their pulp and place a crown over the top of it to strengthen and protect their tooth so they can continue using it as they normally would.