Replacing Missing Teeth – Edmonton, AB
We Can Recreate Beautiful & Functional Smiles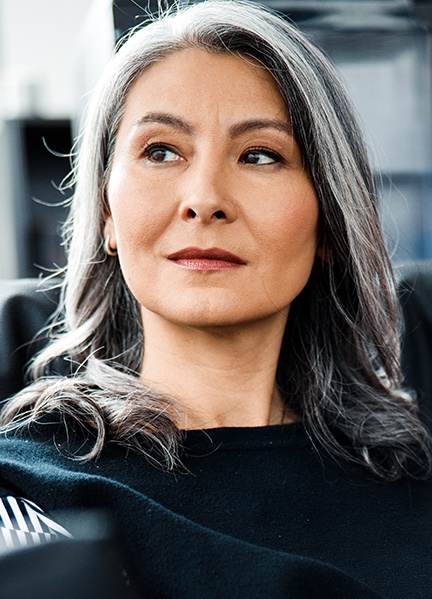 If you're missing teeth, you're not alone. There are millions of people who have one or more gaps in their smile that make it hard for them to complete basic daily actions, like eating and speaking. Fortunately, there are several different tooth replacement solutions that you can choose from to help rebuild a smile that's functional and makes you feel more confident. To learn more about your options for replacing missing teeth in Edmonton, AB, schedule a consultation with us today.
Why Choose Sherbrooke Family Dental for Replacing Missing Teeth?
In-House Dental Implant Placement
Same-Day Dental Restorations Available
Realistic-Looking Dental Prosthetics
Dental Bridges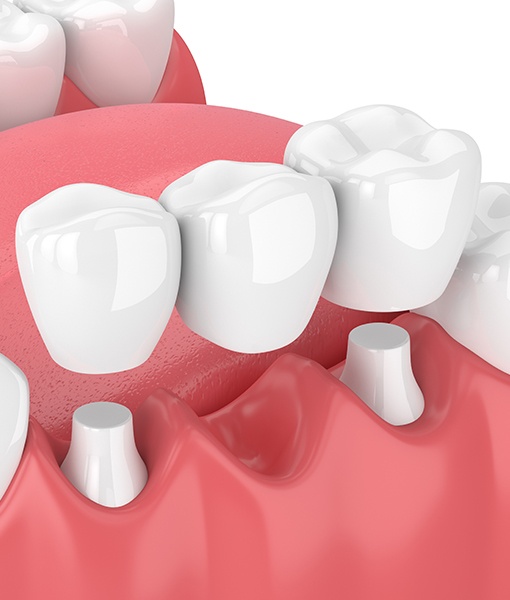 If you're missing consecutive teeth that leave a large gap in your smile, a dental bridge can help rebuild your arch. A bridge is crafted out of two dental crowns that are adhered to a series of free-standing replacement teeth, called pontics. Our team will secure the crowns to your natural teeth on either side of the gap in your smile, holding the pontics steadily in place. Because our bridges are crafted from custom-shaded ceramic and porcelain, they'll blend right in with the rest of your teeth.
Dentures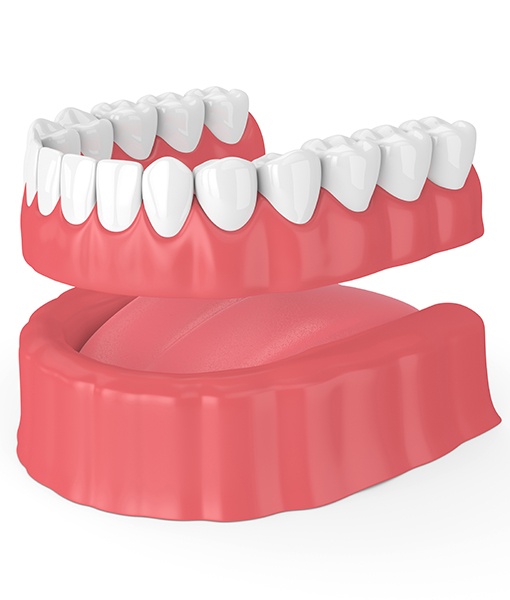 If you're missing several or all of your teeth, you can benefit from our custom-crafted full or partial dentures. These are made from gum-colored acrylic that holds ceramic replacement teeth. Partials have a strategically crafted base that fits like a puzzle piece between your existing teeth, while full dentures have a base that's built to harness natural suction to stay securely in place. Even though they have different designs, they both complete your smile and make it easier to eat and speak.
Dental Implants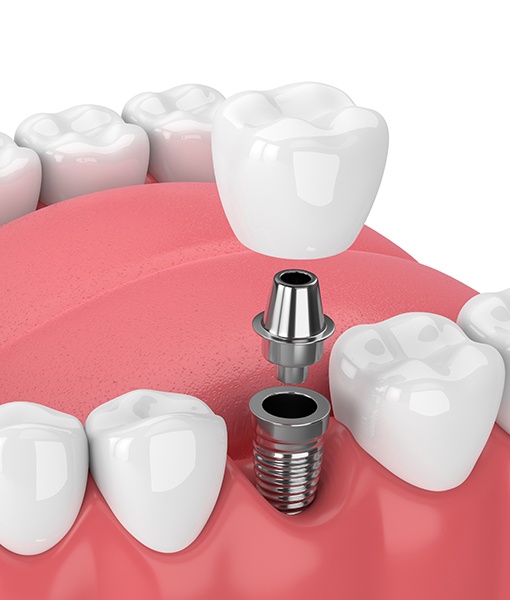 For our patients who are looking for a more permanent and stable tooth replacement treatment, we also offer dental implants. These replace the entire structure of your missing teeth, including your roots, so they feel and look virtually indistinguishable from your home-grown pearly whites. Since they provide jawbone stimulation, you also won't have to worry about your facial shape changing due to bone deterioration. To learn more about this advanced procedure, click on the link below!