Periodontal Disease Treatment – Edmonton, AB
Tackling Uncomfortable Gum Disease Symptoms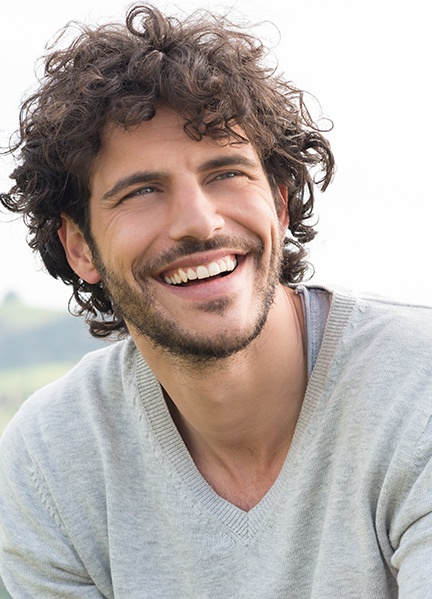 It's estimated that one out of every two adults suffer from gum disease in Canada. During its earliest stages, this condition often goes undiagnosed because the symptoms are less noticeable and prevalent, such as bleeding gums when you brush and floss your teeth. Once it progresses, it can cause irreversible damage to your smile, such as tooth loss and gum recession. That's why, during each of your checkups and cleanings, our team keeps an eye out for any signs, so we can tackle them earlier and restore your oral health with periodontal disease treatment in Edmonton, AB.
Why Choose Sherbrooke Family Dental for Periodontal Disease Treatment?
We Accept
Dental Insurance
Modern & Comfortable Dental Office
Dental Team with Decades of Experience
Scaling & Root Planing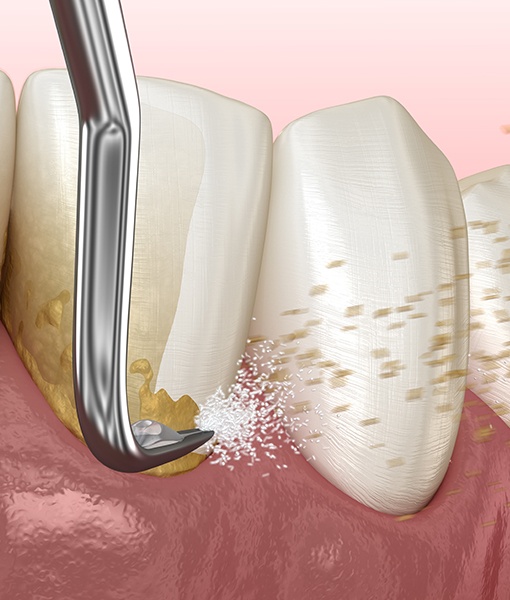 Scaling and root planing is a two-step process that we conduct in-office to help minimize the prevalence of harmful oral bacteria and allow your gums a chance to heal. First, we'll remove all plaque and tartar from the surface of your smile as far down as the pockets of your gums. Then, we'll smooth out the roots of your teeth. This will allow your gums to reattach to your teeth, providing them with much-needed protection from bacteria.