Root Canal Therapy – Edmonton, AB
Relieving & Restoring the Health of Your Smile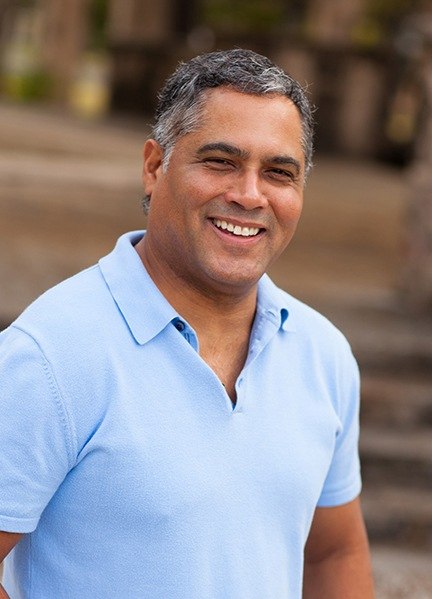 Root canals have long been misconceived as "scary" and "painful", despite that not being the case. Many patients associate pain with this treatment because of the severe toothache that leads them to learn that they require a root canal. However, this pain is actually caused by the infection itself – and getting root canal therapy can cure it! Although it sounds like a daunting procedure, our team at Sherbrooke Family Dental will make sure that it's not as scary as everyone makes it out to be. If you think you may need a root canal, don't hesitate to contact our dental office and schedule an emergency appointment!
Why Choose Sherbrooke Family Dental for Root Canal Therapy?
Same-Day Emergency Appointments
Conveniently Open Six Days a Week
One-Visit Dental Restorations Available
Do I Need Root Canal Therapy?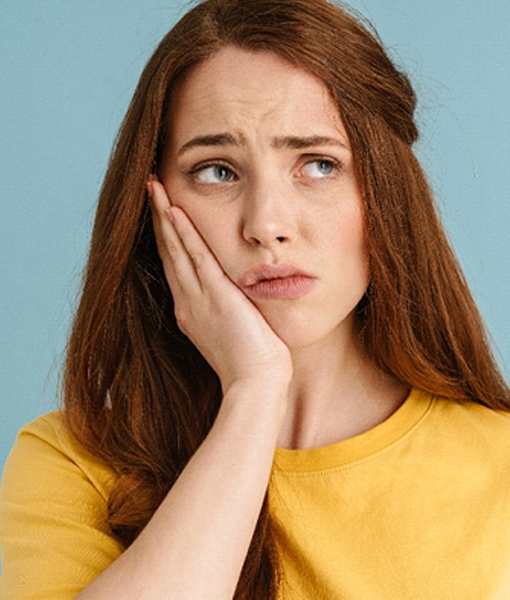 A root canal is typically only recommended for patients with a severely infected tooth. That may happen when an untreated cavity carves out a path to the vulnerable inner chamber of the tooth where the pulp is located. Harmful oral bacteria can access this cluster of nerves and soft tissue, aggravating and infecting it, which is why many patients experience severe toothaches. If it's not treated in a timely manner, the infection can spread to surrounding bone and even other areas of the body.
Here are a few common signs that indicate you may need root canal therapy in Edmonton:
Severe dental pain that's lasted over a day
Tooth sensitivity to hot or cold temperatures
Pain in one or more teeth when biting down
Swollen, red, or tender gum tissue
A small bump on the gums near the painful tooth
The Root Canal Process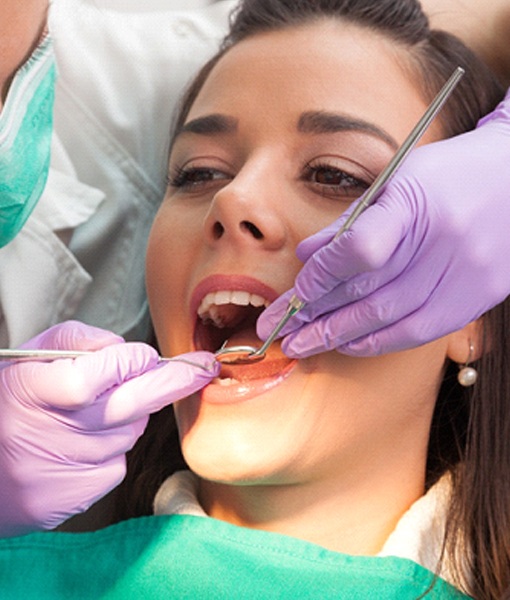 The goal of root canal therapy is to remove the infected pulp inside of your tooth to stop your pain and keep toxins from spreading and causing additional damage to your smile.
First, we'll administer a local anesthetic to the area we're treating to ensure you're completely comfortable during the procedure. If needed, you can also ask about sedation dentistry to further ease your nerves. Once you're all settled in, our team will conduct one last oral examination before starting treatment.
Our team will access the inside of the tooth by creating a small window on the biting surface of it. We will use a special gadget to remove the infected pulp and sanitize the inner chamber to make sure that no bacteria are left to linger. To protect the vulnerable treated area, we'll then fill it in with a substance called gutta-percha and top it off with a customized dental crown for added protection and strength. Many patients who get root canals go on to continue enjoying their natural treated teeth for the rest of their lives.
The Benefits of Getting a Root Canal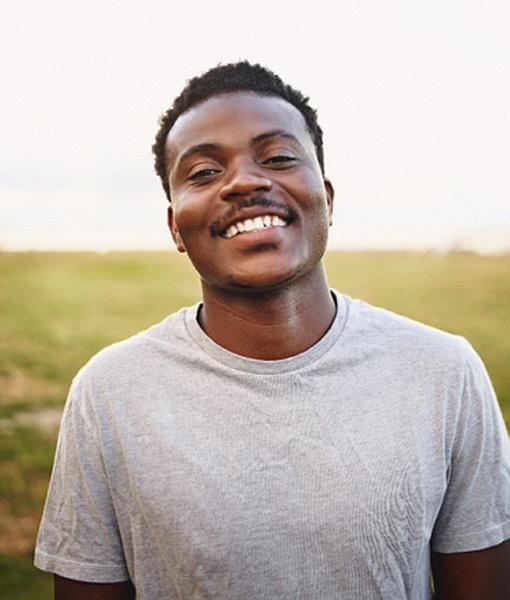 Despite its reputation, root canal therapy is a safe and trusted procedure that can prevent severe complications down the line. Patients can expect to reap numerous benefits, including:
Preservation of the natural tooth
Improved oral health
Virtually painless treatment
An overall stronger and healthier smile