Trusted Edmonton, AB Dentist
Get to Know Dr. Dalal Fawzi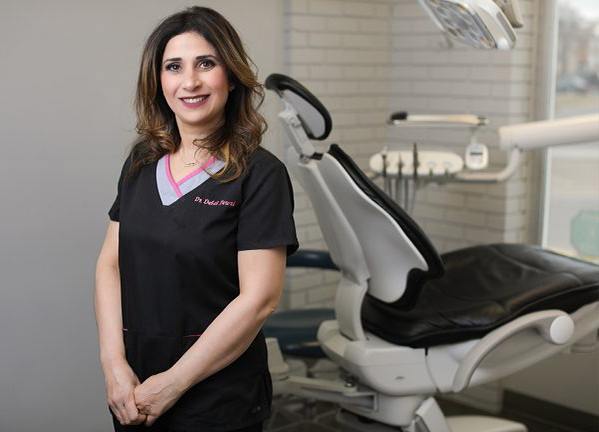 Dr. Fawzi has been a part of the dental world for almost 30 years now. For her, there's a lot to love about this career, including the daily interactions with people, the ability to be creative, and getting to provide benevolent care to the local community. She can't wait to welcome new patients here at Sherbrooke Family Dental, so don't hesitate to call us if you're ready to schedule an appointment! Interested in learning more about her? Just keep reading below.
Why Did You Decide to Become a Dentist?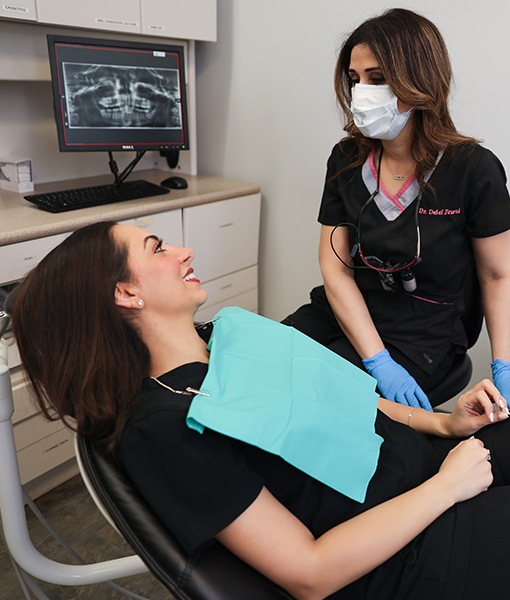 Unlike most other kids, Dr. Fawzi has been interested in teeth and the dental world as a whole since she was young! Pursuing it as a full-fledged job was basically a foregone conclusion as she grew older – and decades later, she still feels 100% confident that she made the right choice.
Where Did You Study Dentistry?
Dr. Fawzi completed her Doctor of Dental Surgery at Dalhousie University in Halifax. Since then, she has pursued continuing education in a wide array of different topics to further expand her clinical skills, including orthodontics, BOTOX, cosmetic dentistry, Invisalign, and root canal treatment. She is also a member of the Alberta Dental Association.

Outside of the Dental Office, What Do You Like to Do?
At home, Dr. Fawzi is happily married with three kids. Her favorite hobbies include taking pictures, being outside, playing tennis, and swimming. Even after work, she always has a lot of energy to spare!