Veneers – Edmonton, AB
Achieve a Red Carpet-Ready Smile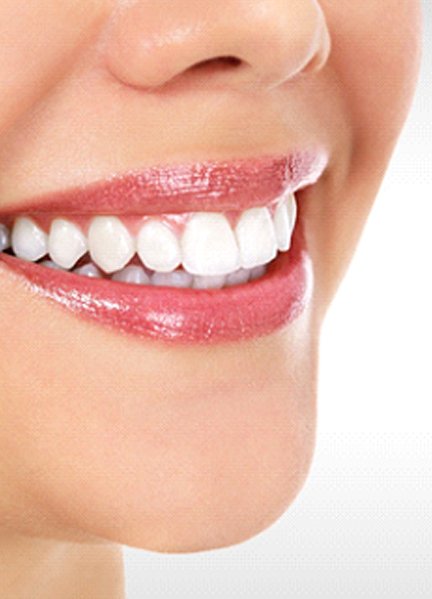 Attractive teeth are always in style! People with beautiful teeth are often perceived as confident, approachable, and youthful. But what if there are some features of your smile that fall short of your ideal look? Our team is ready to help. Veneers in Edmonton are a transformative cosmetic treatment that can disguise a range of aesthetic imperfections in teeth, thereby creating a natural-looking and absolutely stunning grin. Contact us today to learn more about this simple but powerful procedure.
Why Choose Sherbrooke Family Dental for Veneers?
Skilled Cosmetic Team
Treatment Tailored to Your Specifications
Long-Lasting and Natural-Looking Results
What Are Dental Veneers?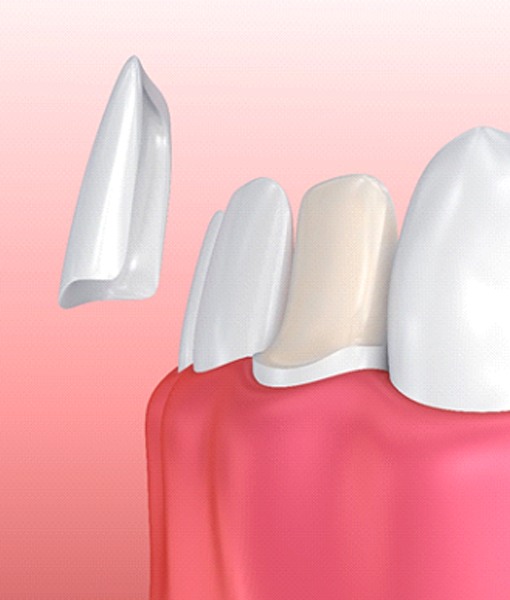 Veneers are thin, custom-made pieces of dental porcelain that we attach to teeth with the goal of hiding aesthetic imperfections or changing their shape. They are typically used for the top front teeth, but they can be used on the bottom teeth as well. They are incredibly natural-looking and have the potential to last for 10 – 15 years or longer.
Some of the issues that we commonly use veneers to address include:
Chips and cracks
Discoloration
Small gaps between the teeth
Minor misalignment
Teeth that are too small
Asymmetrical teeth
The Process of Getting Veneers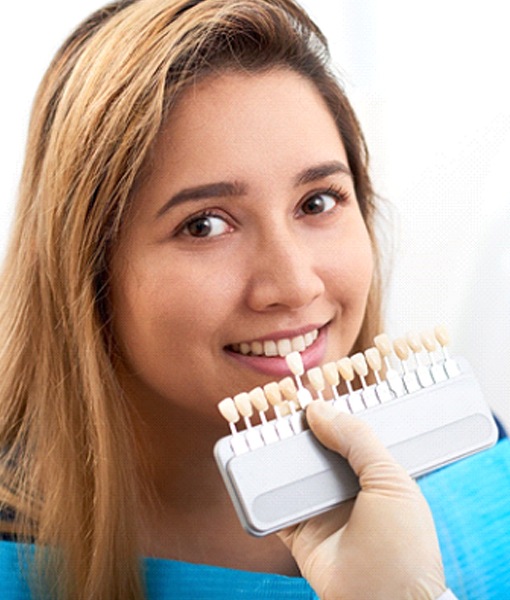 You can get started with veneers by attending a consultation with a cosmetic dentist in Edmonton. During your appointment, we will learn about your goals for treatment and assess your oral health. If you have a specific look you would like to achieve, let us know — it can even be helpful to bring pictures of smiles you admire.
Once we start the actual treatment process, it will take at least two appointments to achieve final results. At the first appointment, we prepare the teeth by removing a bit of enamel. This ensures that the veneers will not look bulky. Then, we take impressions to serve as the basis for designing your veneers.
While a dental laboratory fabricates your permanent veneers, you will wear temporary ones. Once your permanent ones are ready, we will verify their fit before we bond them to your teeth.
The Benefits of Veneers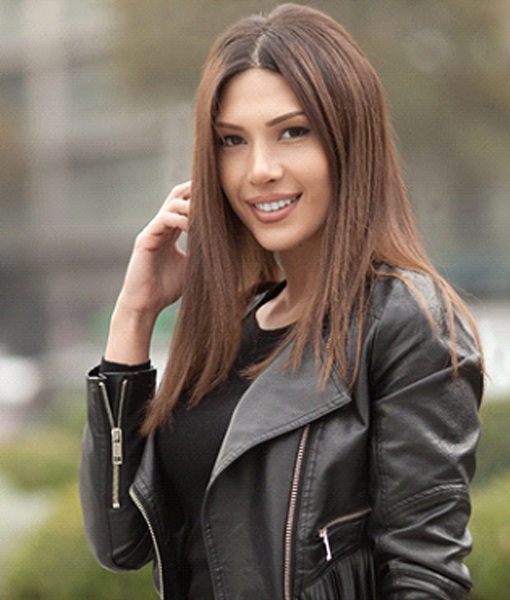 Some of the most noteworthy benefits of veneers include:
They are durable. Veneers can stand up to almost any food, and they usually last or a decade or longer before replacement becomes necessary.
They are highly resistant to stains. The porcelain used to make veneers is nonporous, which means that it does not absorb pigment like regular tooth enamel. Your veneers may maintain their original beauty for many years!
They are versatile. Veneers can be used to transform just one tooth or your entire smile. Their color can be anywhere from soft whitish-yellow to glamorous bright white.
They are discreet. People will notice your beautiful smile, but they may have no idea that it is the product of cosmetic dentistry.
Understanding the Cost of Veneers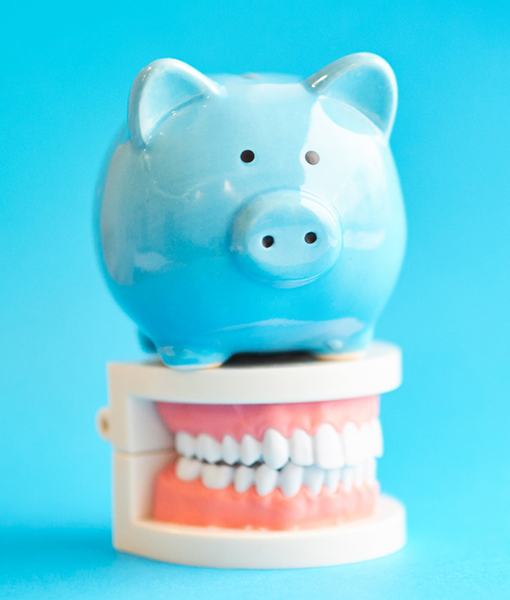 Choosing how you want to improve your smile is a big decision. While there are plenty of factors to consider, understanding the cost of veneers in Edmonton can help you decide if this popular cosmetic service is right for you. When you visit us for a consultation, we'll help you discover how much you can expect to pay for veneers as well as your financial options. In the meantime, read on to learn more about the price of dental veneers.
Cost VS Cosmetic Dentistry: What's Right for Me?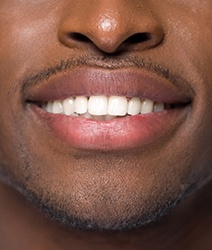 You have plenty of options to choose from when it comes to cosmetic dentistry. We're proud to offer a variety of treatments that can help you achieve a beautiful smile at different price points, including:
Invisalign – Invisalign clear aligners can dramatically improve your smile by realigning your teeth and jaws, but they are quite an investment of time and money. Plus, they only change the position of your teeth, not their shape or color.
Teeth Whitening –Teeth whitening is another one of our most popular cosmetic services. This quick and cost-effective service can tremendously improve the color of your pearly whites, but it cannot address their size or shape.
Cosmetic Dental Bonding – This versatile and inexpensive option can quickly improve the overall appearance of one or more teeth. However, it can only be used for minor changes, such as a small chip or crack, and will need to be redone every few years.
Veneers – Dental veneers may not be the least expensive option, but they are easily the best way to transform every aspect of your smile, including the size, color, shape, and position of your teeth. What's more, getting veneers typically only takes about two appointments!
How to Make Veneers Affordable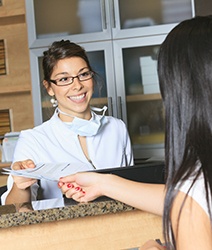 Veneers are a cosmetic treatment, which means they are not typically covered by dental insurance. Thankfully, this doesn't mean that your dream smile is out of reach! At Sherbrooke Family Dental, we're proud to help make veneers affordable in Edmonton with flexible financing options through CareCredit. This third-party financing company offers low to no-interest payment plans that break up the cost of your treatment into smaller chunks that fit into your monthly budget. Qualifying patients can get veneers right away and then pay for them over time thanks to CareCredit! To learn more or apply, feel free to reach out to our knowledgeable team.
Veneers FAQs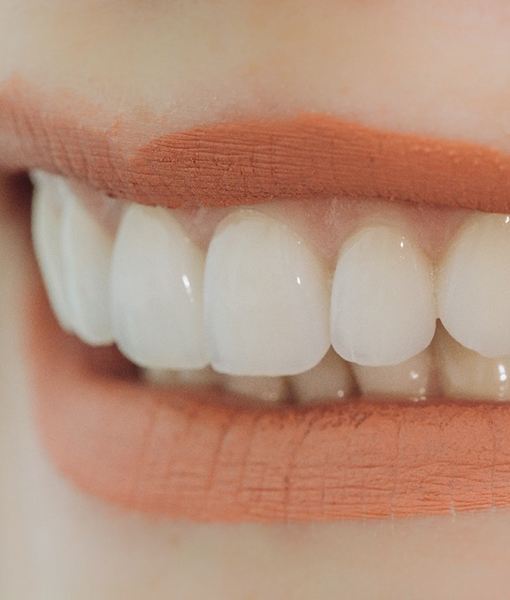 Veneers are a popular cosmetic option that can cover up a wide array of cosmetic imperfections. However, you may still have some questions before you commit to your smile makeover. Here are the answers to some of the most common inquiries we receive about veneers. If you don't see the information that you're looking for below, don't worry! Just give us a call and we'd be more than happy to answer any of your questions and set you up for an initial consultation.
Are Veneers Permanent?
Veneers aren't technically permanent because they eventually need to be replaced. However, they are considered to be an irreversible cosmetic procedure. This is because a small amount of enamel needs to be removed in order to place the veneers properly. Since enamel does not grow back, teeth that are prepared this way will always need to be covered with either crowns of veneers.
Will I Still Be Able to Drink Coffee with Veneers?
Veneers that are made from porcelain are stain resistant. Since porcelain is a nonporous material, the particles in dark-colored foods and beverages have a harder time seeping beneath the surface. Because of this, you can drink your morning coffee without worrying too much about staining your veneers. Just keep in mind that while veneers are stain resistant, they are not stain-proof. Excess consumption of darkly pigmented beverages can still have a negative impact over time. Ultimately, moderation is key to keep your veneers looking their best.
Do Veneers Give You a Lisp?
Some people have trouble pronouncing certain words when they first get veneers. This can result in a temporary lisp. This is partially due to muscle memory. Your tongue isn't used to accounting for the presents of veneers in your mouth when you speak. The good news is that the tongue will eventually adjust on its own. Practicing the pronunciation of difficult sounds can speed the process along. Once you are accustomed to the veneers, you will be speaking again just like normal.
Is It Painful to Get Veneers?
Your mouth will typically be numbed for veneer placement, so you shouldn't feel any pain during the procedure itself. However, you may experience some sensitivity and pain when temporary veneers are first attached. Post-treatment discomfort is more likely if you are having multiple veneers placed. Some people may end up with "bonding sensitivity" when biting into something particularly hot or cold. Luckily, any pain can be managed with over-the-counter pain relievers and saltwater rinses.