Invisalign – Edmonton, AB
Addressing Misalignment & Bite Problems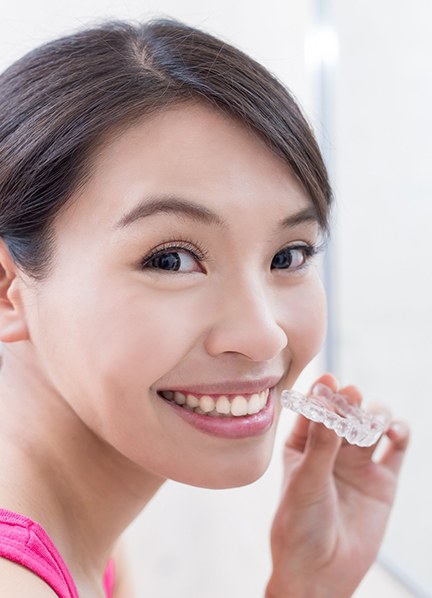 At Sherbrooke Family Dental, we offer Invisalign orthodontic treatment to help you address crooked, crowded, gapped, and misaligned teeth, as well as bite problems. No matter your age, fixing orthodontic issues is crucial to good oral health as well as a beautiful and straight grin. To learn more about how you can address these issues while maintaining a professional or discreet appearance, schedule a consultation today to discuss Invisalign in Edmonton, AB.
Why Choose Sherbrooke Family Dental for Invisalign?
Great for Patients
of All Ages
We Accept
Dental Insurance
Discreet Orthodontic
Treatment
Invisalign® Clear Braces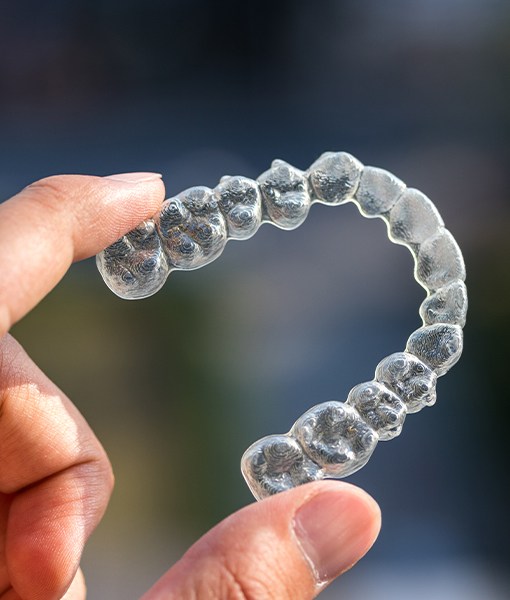 Invisalign is a modern orthodontic treatment that uses custom-crafted, clear trays to gently and strategically shift your teeth into their ideal positions. Every six to eight weeks, you'll visit our dental office for a quick checkup and to pick up your next series of trays in your treatment. This way, you don't have to endure regular, uncomfortable visits where we "tighten" your appliance. Because your aligners are removable, you also won't have to worry about altering your daily diet or having difficulty brushing and flossing throughout your treatment, because all you need to do is remove them beforehand!
Benefits of Invisalign®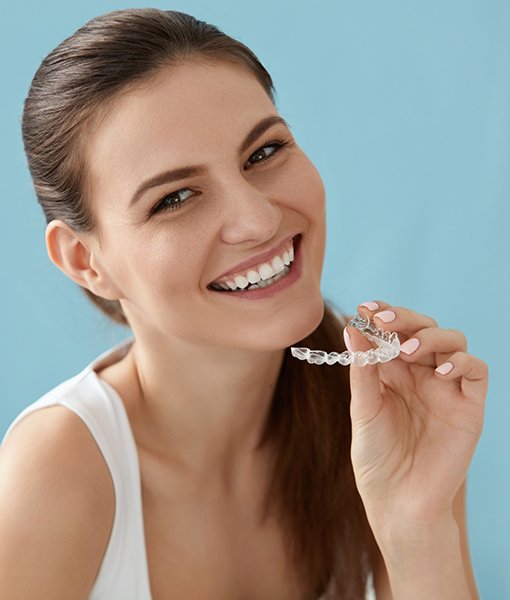 Invisalign offers a variety of unique benefits that make it a popular choice among teens and adults alike. Some of the advantages that you'll be able to enjoy while undergoing treatment include:
Discreet orthodontic appliance
Easy to brush and floss your teeth throughout treatment
Removable aligners allow you to eat all of your favorite foods
Aligners are easy to clean
Shorter average treatment time
Shorter routine dental office visits
More comfortable to wear
Can address mild to moderate orthodontic issues
If you have any questions about Invisalign, don't hesitate to call us and ask!