Cosmetic Dentistry – Edmonton, AB
Build a Smile That You're Proud to Show Off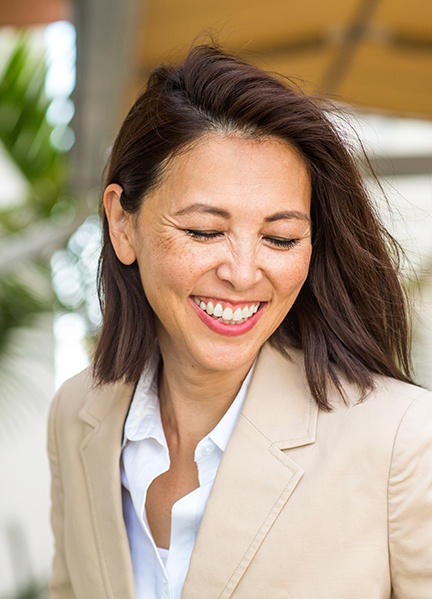 Does the appearance of your smile make you feel self-conscious about letting your joy and happiness show? It shouldn't! At Sherbrooke Family Dental, we offer a variety of aesthetically enhancing procedures that can help conceal dental discoloration, damaged teeth, and even facial flaws. To learn more about everything we have to offer to help you regain confidence in your smile, keep reading below or schedule a consultation to speak with us today about cosmetic dentistry in Edmonton, AB!
Why Choose Sherbrooke Family Dental for Cosmetic Dentistry?
Safe, Natural-Looking Crowns
Training in BOTOX & Juvéderm
Convenient Appointment Hours Available
Porcelain Veneers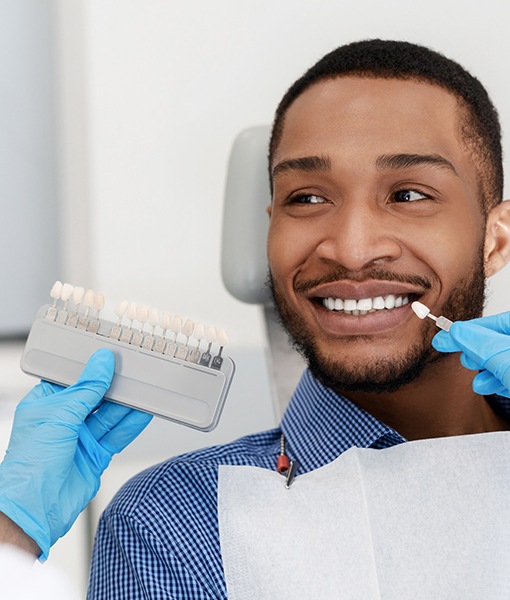 Veneers are thin, durable shells that are custom crafted to fit over each of your individual teeth to conceal a variety of imperfections, including broken teeth, severe discoloration, and even slightly misaligned teeth. Once they're cemented over your existing smile, they'll reveal one that's whole, bright, and beautiful. One great benefit about this procedure is that it's versatile and acts as a one-stop-shop for many patients to address several flaws at once instead of needing to get multiple cosmetic treatments.
Dental Crowns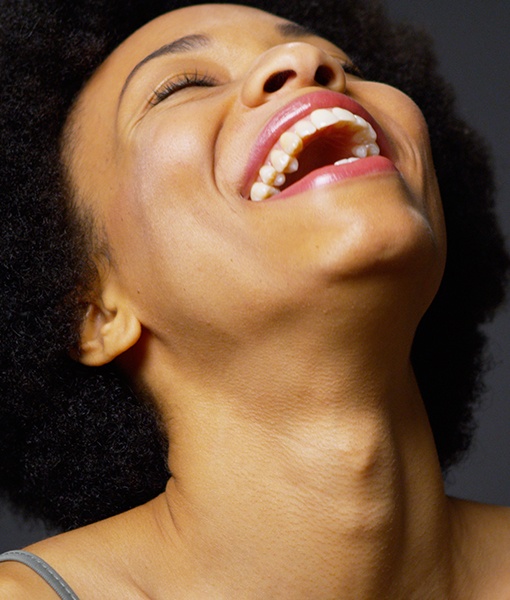 Sometimes crowns are known to cause gum and tooth discoloration and dental sensitivity. Instead of dealing with those side-effects and remaining self-conscious about the fact that everyone can see which of your teeth is damaged as soon as you open your mouth, get a metal-free crown! We custom-craft our restorations from durable materials like ceramic and porcelain that can be color-matched to your natural enamel. That way, when they're placed, their virtually indistinguishable from your home-grown pearly whites.
Cosmetic Dental Bonding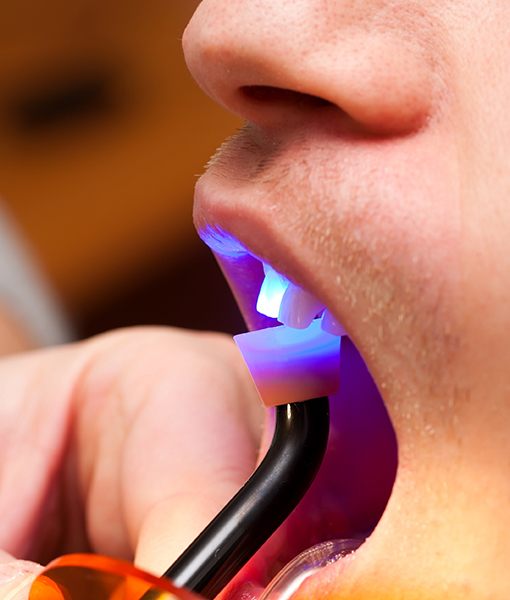 At some point in your life, did you have an accident that left your tooth chipped or broken? This isn't an uncommon occurrence for many people. Even though the damage may seem minimal, it still completely reshapes your smile and makes it look flawed. We offer cost-effective, fast, and simple cosmetic bonding to help address the situation. Using a composite resin material, we will re-shaped the missing portion of your tooth so your smile looks whole again.
ZOOM!® Teeth Whitening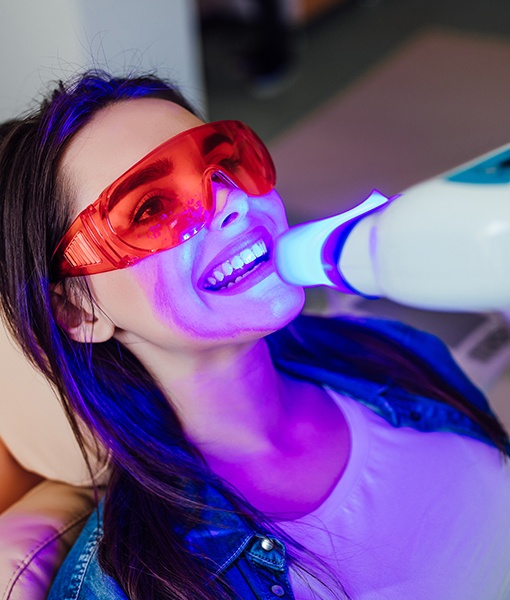 Are you tired of investing in teeth whitening treatments that never provide you with the noticeable, long-lasting results you were hoping for? We offer safe and effective in-office and take-home teeth whitening that provide impressive results in either an hour or two weeks, depending on what treatment method you choose. We utilize highly concentrated ingredients that have been clinically tested and approved by the ADA, so you won't have to worry about them negatively impacting your oral health.
Gum Recontouring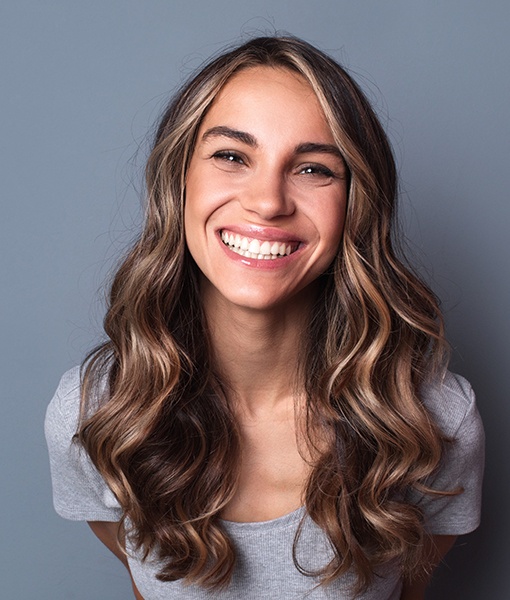 Patients often come to us in search of a treatment to make their smile less "gummy". This is because they work so hard on keeping their teeth healthy that they want to show them off, but when their gums cover a majority of their smile, they can't. We offer gum recontouring, which is a procedure where our team will strategically reshape the gumline, revealing more of your beautiful teeth and creating a proportionate smile.
BOTOX & Juvéderm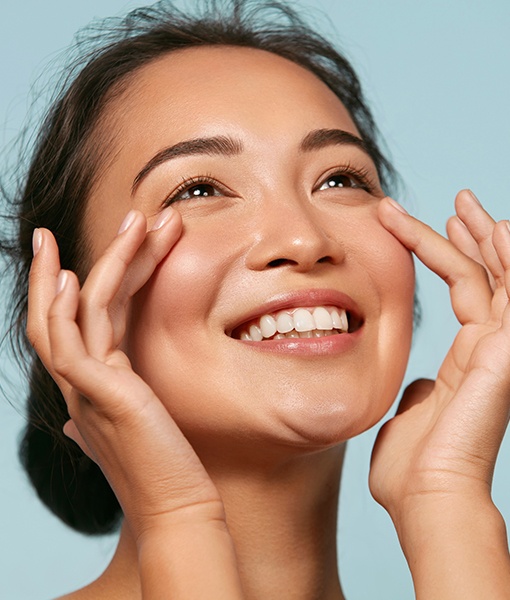 Our dentists have completed education courses on facial esthetics to be able to offer appearance-enhancing BOTOX and Juvéderm (dermal filler) injections alongside his comprehensive list of dental treatments. If you're unhappy with fine lines and wrinkles on your face or feel like over the years, your features have begun to look hollower and more sunken, you can benefit from this fast, cost-effective, and non-invasive procedure!