Sedation Dentistry – Edmonton, AB
Feel More Comfortable in the Treatment Chair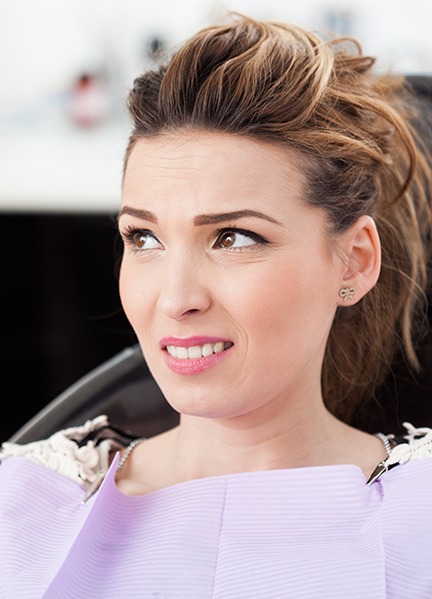 Dental anxiety and fear are a common issue that keeps many patients from picking up the phone and scheduling necessary appointments and treatments with their dentist. Unfortunately, this can result in bigger problems down the road that require more serious intervention. At Sherbrooke Family Dental, we don't want our patients to have to choose between good oral health and not being comfortable, which is why we're happy to offer sedation dentistry in our Edmonton, AB dental office.
Why Choose Sherbrooke Family Dental for Sedation Dentistry?
Great for Adults with Mild to Severe Dental Phobias
Safe Sedation Administered by Trained Professionals
We Accept
Dental Insurance
Oral Conscious Dental Sedation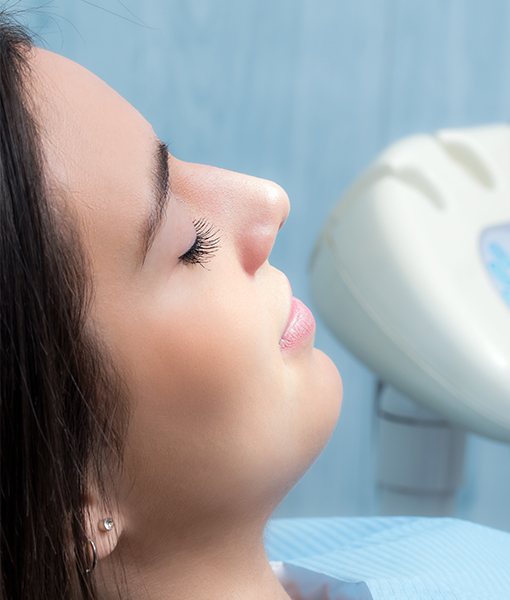 Oral conscious sedation is a simple method that we typically suggest for our patients who have mild, moderate, or severe dental anxiety. It's also great for patients who have physical or mental disabilities that makes sitting in a treatment chair for a long period of time difficult. Before your appointment, we'll prescribe a pill for you to take. By the time you arrive to our dental office, you'll feel comfortable and at-ease. Since the effects will take a while to wear off, you'll need to prepare for a trusted friend or family member to drop you off and pick you up from your appointment.
Oral Conscious Sedation FAQs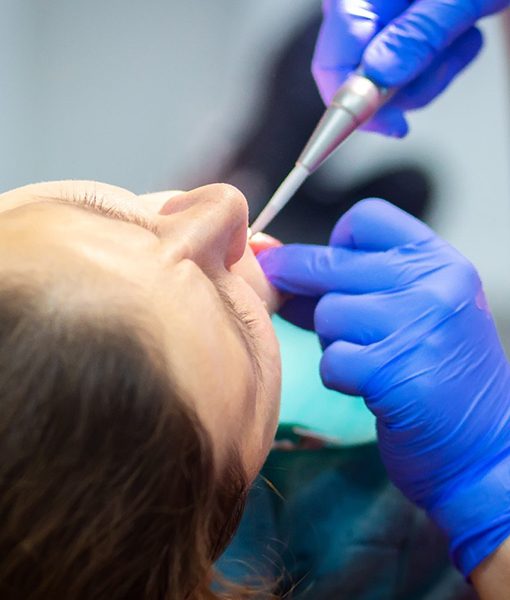 Do you have questions about oral conscious sedation? You're not alone. Many patients preparing to receive this type of treatment may wonder what it will feel like, what to expect afterward, and if there will be any ill side effects. Our dentist in Edmonton is here to provide the answers to some of the most commonly asked questions by our patients. Feel free to review the following information about contact us with any concerns. We want you to feel safe and secure when choosing our dental practice for your oral healthcare needs.
Is oral conscious sedation safe?
Yes, oral conscious sedation is a safe way to become relaxed during your dental appointment. Before you are cleared to receive this type of treatment, however, you must undergo a consultation with a member of our team. We will go over your medical history to ensure you are not taking any medications that might interact with the sedation. We'll also want to make sure you do not have any existing conditions that might put you at risk should you receive oral conscious sedation. Once you are cleared for care, we'll remain by your side the entire time to ensure you remain safe and fully at ease.
Are there risks or side effects with oral conscious sedation?
When administered, most patients do not experience any serious side effects; however, some are more common than others and should not cause alarm, such as:
Not remembering much, if anything, from your appointment (slight amnesia)
Dry mouth
Hiccups that only last temporarily
You will be required to have someone escort you home after your appointment, as the effects do take time to wear off completely.
Is sedation dentistry worth it?
Yes, sedation dentistry is worth the time and money, especially if you suffer from extreme dental anxiety. Many patients choose between oral conscious sedation and not seeing a dentist in Edmonton at all because of fear. Forgoing treatment because you are scared of visiting the dentist's office will only lead to worsening symptoms and costlier treatments.
By choosing to pursue sedation dentistry, you can get the dental care you need while experiencing a more enjoyable appointment that doesn't leave you fearful or nervous. Paying for this type of additional care will ultimately save you much more in the long run.
Will dental insurance pay for my sedation?
Most dental insurance plans view sedation dentistry as a luxury item, which means they're unlikely to cover it. As a result, you'll be required to find another way to pay for this type of treatment. There are exceptions, however, for patients who suffer a disability that makes it difficult to undergo regular dental care otherwise. Also, if you're preparing to receive multiple treatments during one appointment, this might be an exception for your dental insurance company.
It's best to review your plan and discuss with our dental team how you can determine if you'll receive any help from your dental insurance provider.