Advanced Dental Services & Technology – Edmonton, AB
Making Dentistry Comfortable & Convenient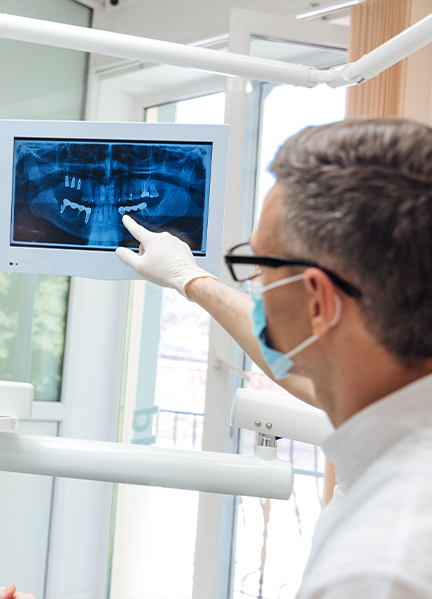 One of the ways that we're able to make each of our patient's appointments fast, thorough, and comfortable is by equipping our dental office with the latest dental technology available, including intraoral cameras, digital X-rays, and soft tissue lasers. Each of these gadgets helps us diagnose and treat oral health problems quickly and precisely, making sure that no symptom goes left unnoticed. To learn more about our instruments, read below.
Committed to State-of-the-Art & Comfortable Dental Experiences
Digital X-Rays are Safe for Children & Adults
Fast & Virtually Pain-Free Laser Gum Recontouring
Sedation Dentistry
Available
Intraoral Cameras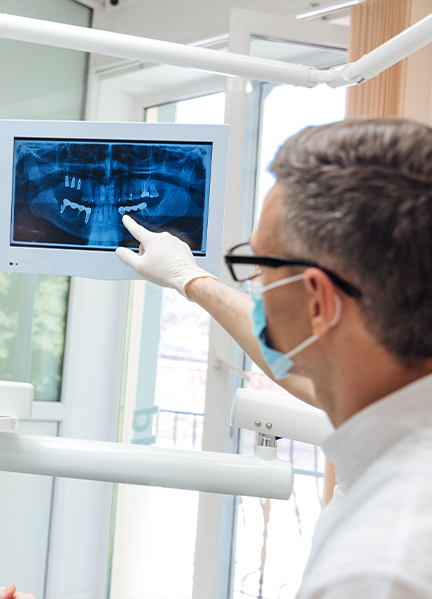 Our intraoral cameras are small, handheld devices that we can maneuver around your mouth to view small nooks and crannies up close and in fine detail. On the tip of the gadget is a high-quality imaging device that hooks up to a chairside monitor. As we're exploring your mouth to check out suspicious symptoms, you'll be able to see exactly what we're looking at as well. This feature also allows us to thoroughly explain potential treatments to you and how they would help.
All-Digital X-Rays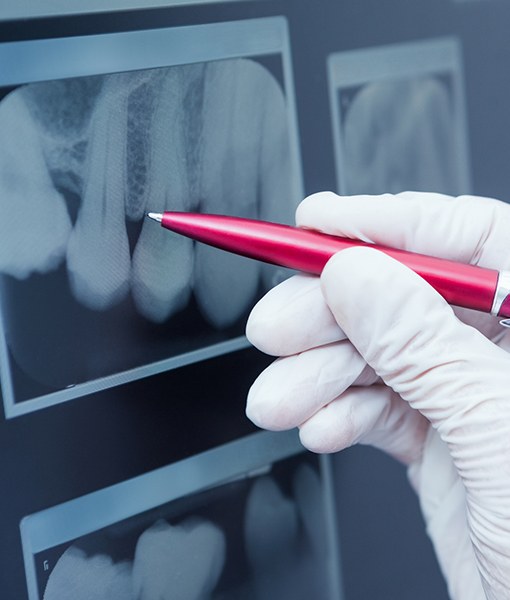 In the past, dentists would use film X-rays that took ages to develop and used harmful chemicals for the environment. Today, we utilize digital technology to quickly see clear, high-quality images of the area of your mouth that lies below the gums. Plus, digital X-rays reduce radiation exposure by up to 90 percent, making them perfectly safe for both children and adults.
Soft Tissue Laser Dentistry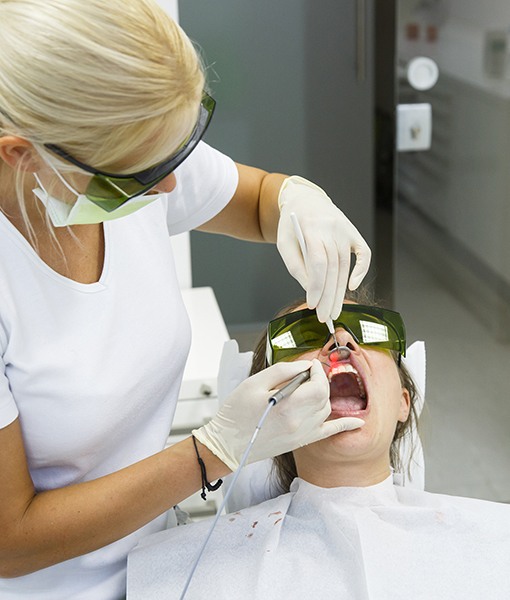 Our dental office also has a soft tissue laser, which is a device that emits a concentrated beam of light from the tip of it. It allows us to precisely and easily perform procedures like gum recontouring without the need for a scalpel or sutures. The beam of light cauterizes the area on-contact, killing all bacteria and reducing any bleeding. This feature also drastically reduces recovery time.