Tooth Extractions – Edmonton, AB
Saving Your Smile One Painful Tooth at a Time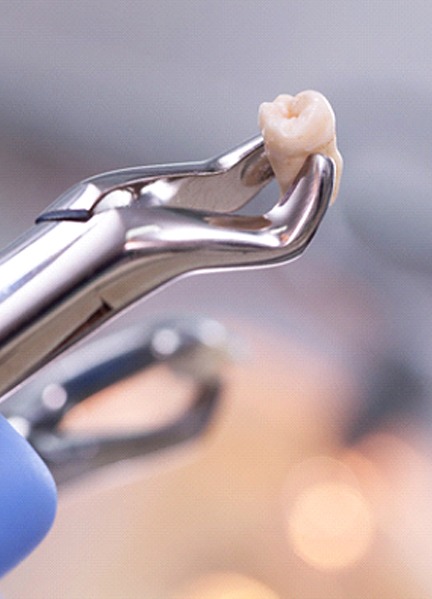 We will do everything in our power to keep your teeth in optimal condition for a lifetime. However, there are some instances where extraction is unavoidable. Maybe it's because your teeth are severely decayed, damaged, or infected. Whatever the case is, our team at Sherbrooke Family Dental can save your smile with quick and comfortable tooth extractions in Edmonton. Not only can we provide you with prompt relief you deserve, but we can improve your oral health as well. If you need to make an appointment, don't hesitate to contact us – we'll get you seen as soon as possible!
Why Choose Sherbrooke Family Dental for Tooth Extractions?
Multiple Tooth Replacement Options
Sedation Available for Comfortable Treatment
Same-Day Emergency Appointments
Why Are Tooth Extractions Necessary?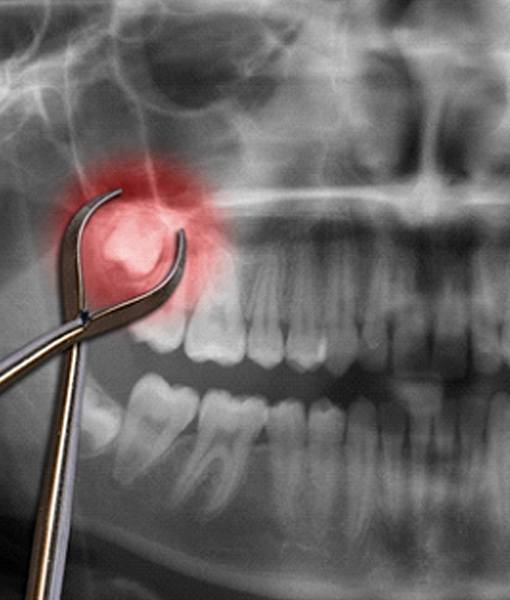 If your dentist in Edmonton is recommending tooth extraction, it's because it's the only viable option for your smile. It's the best solution for cases where a tooth is decayed or damaged beyond repair. Are you thinking about putting off an extraction? Doing so can do more harm than good by leading to severe infections and other oral health problems down the line. That said, you should seriously consider this common dental treatment if you have any of the following:
Severe damage or extensive decay in a tooth
Dental infection that could spread to other teeth
A primary tooth that has not fallen out on its own
Advanced gum disease or jawbone loss
Impacted wisdom teeth
The Process of Removing a Tooth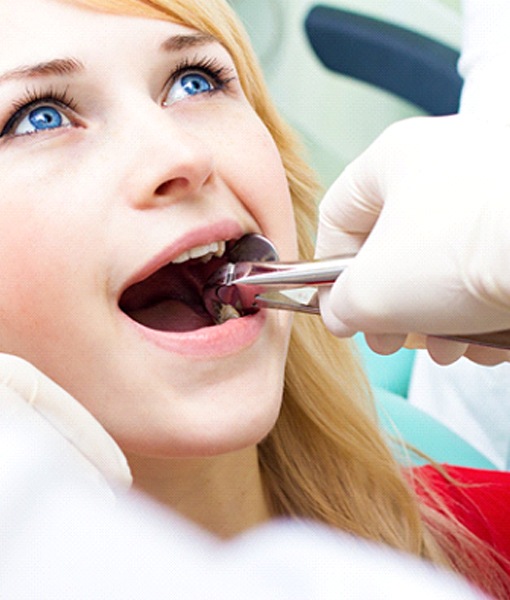 There are two methods of tooth extraction: simple and surgical. If the tooth in question has fully emerged and is above the gumline, we can perform a simple extraction. We'll numb the area with local anesthetic, grasp the tooth with a special tool called dental forceps, and rock it back and forth gently until it comes loose. In cases where a tooth isn't fully above the gumline, we might need to perform a surgical extraction. With this method, we'll make a small incision in the gums to access more of the tooth and remove it. During your appointment, we'll discuss your tooth-replacement options and develop a treatment plan that best suits your needs and goals.
Tooth Extraction Aftercare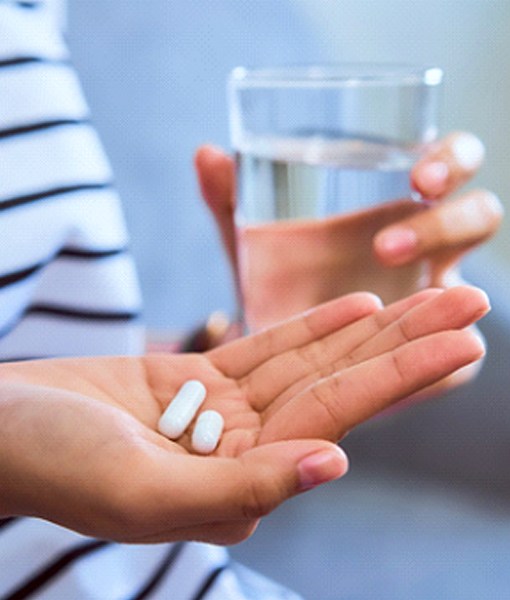 The aftercare process varies from person to person based on the type of extraction and location of the tooth. However, most people can generally expect to heal within just 7 to 10 days. Here are some steps you can take to ensure your mouth heals properly and quickly:
Take your prescribed medications as instructed by your dentist.
Rinse your mouth with warm saltwater after 24 hours to keep the site clean.
Carefully brush and floss around the surgical site to keep it clean.
Don't rinse, spit, or use a straw for 24 hours after the procedure to avoid dislodging the blood clot.
Drink plenty of water and get as much rest as possible to promote faster healing.
Apply an ice pack or cold compress to the outside of your mouth to relieve pain and reduce swelling.
After a tooth extraction, it's normal to experience some swelling, discomfort, and light bleeding. But if your symptoms fail to improve and worsen after a few days, don't hesitate to reach out to us for help!